About Us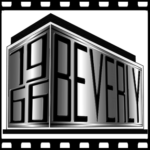 7966 Beverly Building is the IDEAL Executive Offices for business located in a PRIME location bordering West Hollywood and Los Angeles with easy access to the 10 Freeway / Beverly Hills / Hollywood / Downtown Los Angeles, walking distance to The Groove and Beverly Center.
To give you a brief history previous occupants of the office building includes DISNEY/MIRAMAX, Quentin Tarantino, Sean Penn and Sharon Stone were few names from what we have been told.
The modern interior of the building includes creative designer finishes such as terrazzo and concrete floors, high ceiling with exposed beams and ducts, and a mix of glass-walled perimeter offices, collaborative open space, excellent natural light and access to the rooftop with beautiful view to add drama into the location. We just painted the exterior part of the building and it's a must see.